the daily paleo
Nov 18
New CSA Offering: Jacuterie charcuterie!
If you're the kind of person who feels that meat is the ultimate snack, this news will make you very happy.
The CSA program at CFSBK now offers hand-made cured sausages made by Herondale farmer Jerry Peele's son, Jack Peele. 
Jack brought samples of his new charcuterie to the gym to try, and I just loved it. There were four varieties:
1. Finocchiona: a Tuscan variety flavored with fennel, garlic, and red wine. Jack's was subtle and delicious.
2. Chorizo: the famous Spanish dried sausage, made with smoked paprika, garlic and a touch of ancho chile powder.
3. Alpine Cervelat: an original sausage inspired by the characteristic flavors of the Alps, including mustard seed, nutmeg, ginger and coriander. 
4. Saucisson Sec (shown): My favorite! A French cured sausage flavored with nothing but salt, this sausage has an incredibly sweet and pure taste that kept me coming back for just one more taste… until half the log was gone.
Jack is also offering a soppressata. I didn't get to taste a sample, but based on how wonderful the other sausages were, I can't wait to try it.
If you're interested in checking out Jacuterie, or signing up to join the Salami Club, hit the links. 
Jack's also got flavored bacons and other goodies in the works, so stay tuned.
Oct 07
Xoxo
(Source: iron-inside)
Sep 19
My CSA box: A plan for the week
You'd be right to notice that this is a photo of *last week's* Sol Flower Farm CSA box. That broccoli was fabulous, the heirloom tomatoes made my day, and I managed to keep the cilantro fresh for a week (!) by pulling off the dry leaves and storing them in a glass box with a snap-on lid. That's a record for me with cilantro, which I've struggled to store for longer than a day in the past.
But THIS week, my CFSBK friends, our box had a decidedly autumnal bent.That's just fine with me; the weather has finally cooled off, I'm willing to turn my oven on, and I can't get enough collards and winter squash.
Here's my plan for the the vegetables in this week's box.
Collard Greens
Even though I didn't eat them first until I was an adult, I love Southern-style collard greens, and most frequently prepare them this way.
What I'll be making: Collard Greens with Red Onion and Bacon (calls for a bit of brown sugar; leave it out if you don't eat sugar.)
You might also like:
If you eat legumes, try this lovely-looking Ham and Black-Eyed Peas with Collards soup.
For more quick-cooking options:
That head of greens many people assumed was lettuce is actually escarole, a hearty green related to endive and frisee. 
I prefer to cook, or at least wilt, escarole, rather than eat it raw - mostly for texture rather than flavor reasons - but both raw and cooked recipes are common.
What I'll be making: 
You might also like:
Acorn squash
What I'll be making:
Roasted acorn squash with chile vinaigrette  This looks AMAZING.
You might also like:
Beets
I confess I almost always do the exact same thing with my beets: wrap them individually in foil, roast them in a very hot oven until completely tender, then ten minutes out of the oven, run the unwrapped beets under running water, at which point the skins slide right off. Then, I slice them, dress with a little olive oil, vinegar, and salt, and use them in fall salads. Note that you should always dress beets while they're still warm.
This time I'm considering making this balsamic and citrus dressing from Fine Cooking:
1/4 cup strained fresh orange juice

1 Tbs. white balsamic vinegar

1 tsp. fresh lemon juice

1/4 tsp. sea salt; more to taste

Freshly ground pepper

1 to 2 Tbs. chopped fresh chives (optional)
(Whisk everything together and dress warm beets. Enjoy.)
You might also like:
Sweet and long green peppers
What I'll be making: a frittata and, one weekend morning, shakshuka. I'll use the parsley and garlic in our box with both.
Celery
I use celery in my chicken stock, but not a whole head! I confess I frequently freeze individual stalks, wrapped in plastic wrap, then foil, to pull out the next time I make stock (and don't want to buy, and waste, an entire new head of celery.)
You might also like:
Aug 26
T NATION | Fallacy of High Rep Olympic Lifting -
High-rep Olympic lifting is rising in popularity largely do to CrossFit. But is it a smart way to train?
Preach.
Aug 22
Kohlrabi Recipe Roundup
How bout that kohlrabi in our CSA boxes, folks? C'mon, you know you want to try it.
Kohlrabi is mild and crunchy - something like (peeled) broccoli stem, which I very much enjoy. I've only ever eaten it raw, sliced into salads and slaws. You just hack off the leaves for another use*, peel the tough skin, and go to town.
Here are some recipes to get you started:
Farmer's Market Grated Kohlrabi Slaw from The Kitchn
photo via The Kitchn
Please note that most of the vegetables in this recipe need to be grated. This goes much faster if you have a food processor with a shredding blade, or a mandoline. We highly recommend either tool as a must-have for the home kitchen.
Kohlrabi Slaw
serves 2
3 medium kohlrabi, peeled, stems trimmed off, grated
1/3 purple cabbage, shredded
2 carrots, grated
1/2 red onion, grated
1/4 cup golden raisins
1 tbsp sugar
1 tsp salt
1 tbsp cider vinegar
4 tbsp chopped cilantro
1/4 cup mayonnaise (or more, if you prefer
Combine all ingredients in a bowl and mix well. Chill for several hours before serving.
Other ideas:
Kohlrabi ham bake (use smoked ham)
Fridge-pickled kohlrabi and carrots
*Kohlrabi greens can be cooked like turnip greens or winter kale.
Aug 20
Cook'€™s Illustrated€'s Christopher Kimball Believes Cooking Is Ultraserious Business -
Christopher Kimball refuses to celebrate anything smacking of joie de vivre. Therein lies his success.
Like many thousands of others, I learned to cook with Cook's Illustrated; the magazine, along with my hardcover copy of Mark Bittman's How to Cook Everything (still use it) and a dog-eared edition of that uber-80's tome, The New Basics, completely transformed my kitchen skills and culinary repertoire. Before I was on the Internet, comparing dozens of versions of the same recipe and worrying about which one was best, I relied heavily on Cook's to show me the way. I still pull out my hard-bound yearly volumes (yes, I had over ten years' worth of magazines bound for posterity) to remind myself how to cook a fail safe pork chop or make a really good batch of brownies.
When I stopped subscribing to the magazine, I found I missed it, so I joined the paid Cook's Illustrated website. It's the only subscription-based website I've ever found worth the money, and every year I gladly pony up the fee. The equipment reviews alone are worth the yearly cost; but in addition, of course, there are thousands of recipes and helpful tips.
Kimball is quite a piece of work, but I very much admire his point of view and the success of his single-minded endeavor to help Americans cook good food at home.
Aug 15
[video]
Jul 30
Spanish Stuffed Eggs: Huevos Rellenos de Atun
Plus: How to hard-boil perfectly peel-able farm fresh eggs
I love deviled eggs and recently bought a collapsible, two-tiered deviled egg carrier (!) so I am henceforth required to bring deviled eggs to every summer party for all time.
Perhaps they need no explanation, but I like them so much because they hit all my summer food sweet spots (and very few foods do that): they are truly delicious, they are in line with the way I eat today, and they're super duper nostalgic. Home run.
This recipe is from The New Spanish Table, the first (and only) Spanish cookbook I own (and source of the famous Catalan guacamole recipe as well.) The addition of tuna to deviled eggs might initially seem strange to you, but once you taste these, you'll understand the appeal. 
I never make deviled eggs more than two hours before serving them; you should do the same.
Spanish Tuna-Stuffed Eggs, adapted from The New Spanish Table
6 hard-boiled eggs (see below), peeled and halved lengthwise
6 TBS high-quality tonno in olive oil, drained and finely flaked (use imported or Bumble Bee tonno in oil)
2 TBS mayo (I love homemade, but any will do)
1-2 TBS lemon juice, or more to taste
2 TBS small capers, drained
Coarse salt and freshly ground black pepper
Spanish smoked pimentón (paprika, but much better)
Optional: Oil-packed anchovy fillets and jarred piquillo peppers, cut into strips (for garnish)
Method:
1. Put the yolks in a bowl and mash them finely with a fork. Add mayo, lemon juice, and capers; season with salt and pepper to taste.
2. Spoon some of the mixture into each egg white half.
3. If using the anchovy and piquillo peppers, roll up an anchovy around a strip of pepper, and garnish each egg.
4. Dust lightly with pimentón.
How to Boil Perfectly Peel-able Farm Fresh Eggs
Ever wind up with hard-boiled eggs that look like this? My eggs come from my Herondale Farm CSA. Farm-fresh, pastured eggs are, scientifically speaking, 4,567 times more difficult to peel than factory eggs, regardless of their age. I've let my CSA eggs sit in the fridge for several weeks before hard boiling, employed all of the tricks of the trade in their preparation, and they were still impossible to peel. The deviled eggs I made from them looked like they'd been clawed by velociraptors.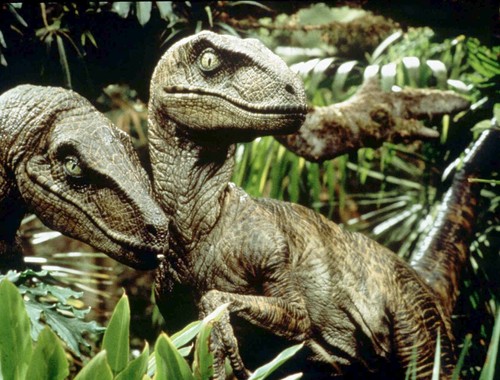 From Cook's Illustrated (requires online subscription) I learned this technique, which works like a goddamn charm.
1. Put eggs in a pan and cover with cold water. Bring to a boil. Turn off the heat.
2. Let sit covered for ten minutes.
3. Fill a medium bowl with ice and water.
4. After ten minutes, drain the hot water from the pan, then vigorously shake the eggs in the empty pan to crack the shells.
5. Pour the cracked-shell eggs into the cold water bath. Let sit for a few minutes.
6. Peel and rejoice.
Jul 19
Fennel Citrus Salads
A bunch of CSA members asked me what to do with the fennel in our boxes these last two weeks.
I was never a fan of fennel until I first had a simple fennel-citrus salad at a friend's Seder dinner. Since then, I've made it numerous times, different ways, and it's always good. It's easier to slice it super-thin if you own a mandoline, but if you don't, just use a sharp knife.
I don't use the tops; they're too licorice-y for me. The bulbs are, too, but they're also crisp and refreshing, and their character changes with the addition of olive oil and citrus. 
Some recipes I like:
Sicilian Fennel and Orange Salad with Red Onion and Mint (long name, only 6 ingredients)
Grapefruit, Avocado and Fennel Salad
Blood Orange, Beet and Fennel Salad
For a good fennel salad without citrus, try this one. Parmesean and fennel might sound weird, but it's great.
Shaved Fennel Salad with Mushrooms and Parmesean
Jul 16
(Source: wearenottrayvonmartin)